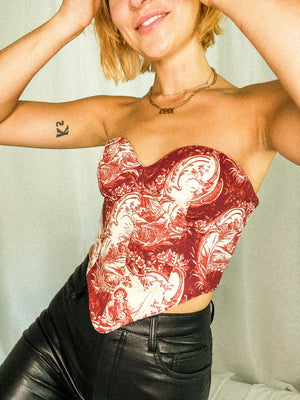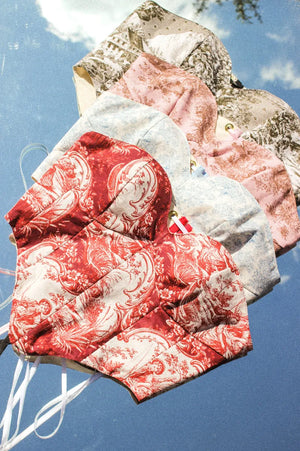 Willodeen
The Asteria Corset
The Asteria Corset was hand crafted to make you feel like the goddess that you are. This one-of-a-kind piece was created to match the silhouette of our body, working to accentuate every curve just the way you like. The bodices feature featherweight sewn-in boning, creating a structured feel while still allowing breathability.
Offered in sizes Small, Medium and Large, the lace up back closure provides you the ability to create your perfect fit. Take your choice of four different colorways, each fabric found secondhand from various local marketplaces. Each piece was created with so much love and care, we hope that you adore them just as much as we do. 
Care Instructions:
For best results, we recommend eco-friendly dry cleaning or handwashing with cold water and laying flat to dry.
Fit Details:
Fitted and true to size. This piece has boning sewn in, creating a more structured feel.